Very often when I use the Sonos Controller for iOS on iPad Mini2 I get the iOS volume indicator appearing in Sonos, see image.
When this happens hardware volume control is broken. Restarting Sonos solves the problem temporarily but soon it happens again. Usually when Sonos Controller have been in background for a while or when screen has been sleeping. The problem started some versions ago.
Sonos Controller: 10.0 (latest)
iPad Mini2: Model A1489
iOS System: 12.1.2 (latest)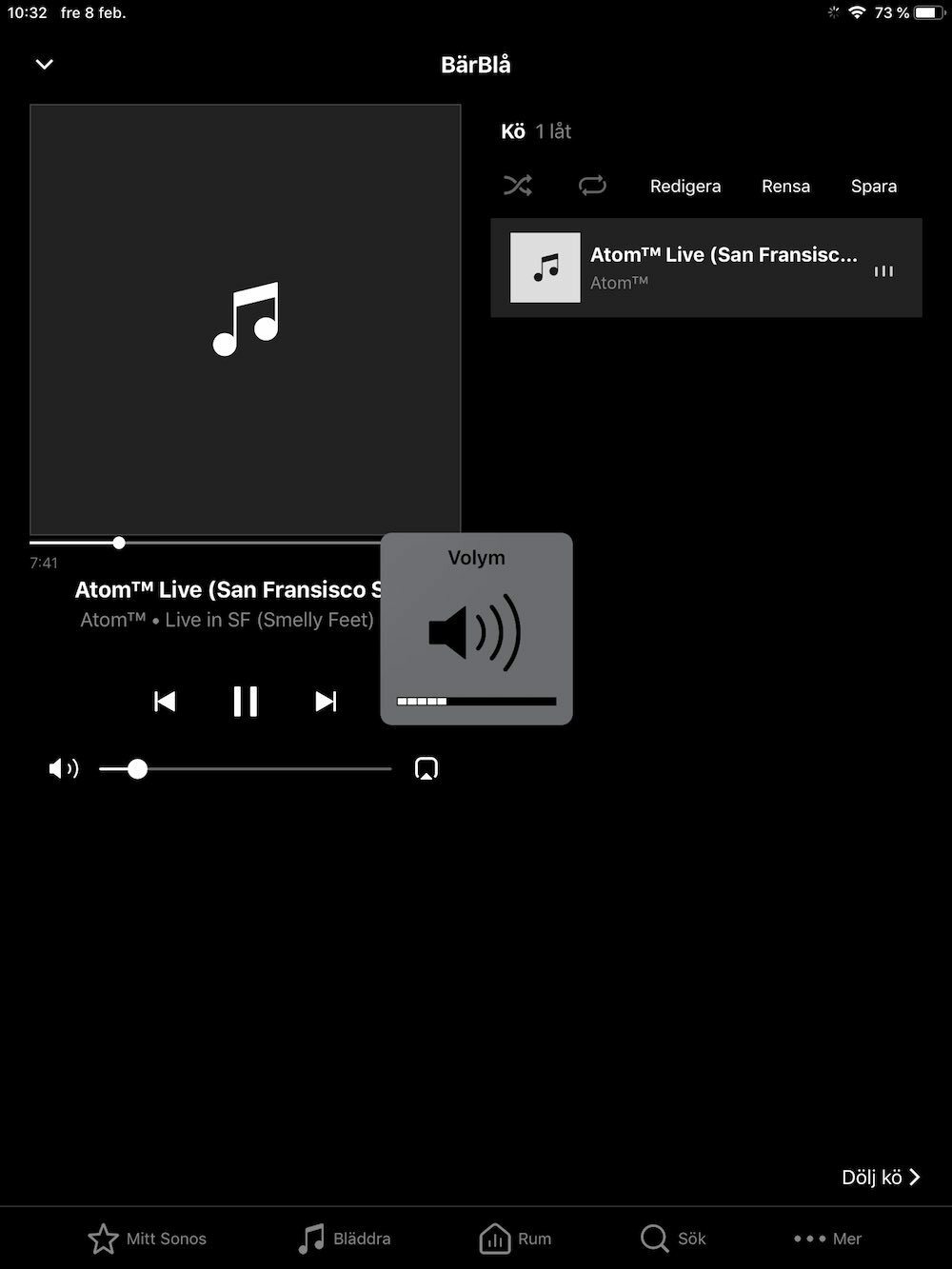 Another observation:
When volume control is working the hardware volume buttons will often have to be pressed twice to get one "click" in the graphical representation. If the Controller App is restarted by "throwing it out" this usually will not happen.
Other observations regarding other hardware:
Old iPad 4, iOS 10.3.3 latest Sonos: Problem never occurs
iPhone 7, iOS 12.1.2, latest Sonos: Problem with volume indicator never occurs, problem with having to push volume button twice is common though. Also the volume jumps seem to be somewhat inconsistent.
Has anyone else seen this and is there a solution, some setting iOS maybe?