Hi
Can I suggest the following changes to the Android S2 app, please?
Please make the mute button bigger. I have to hit it two or three times for it to activate.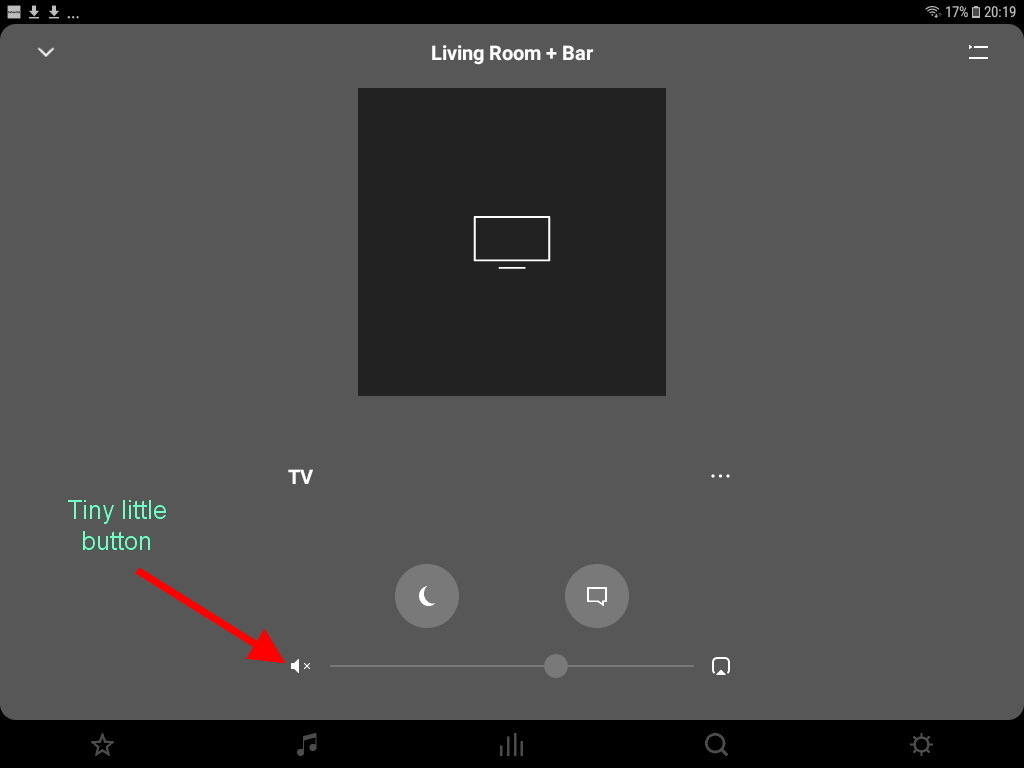 Please make the app load quicker. It takes a full 7 seconds for the app to load and if i navigate away from the Sonos screen, it has to load all over again. This is very frustrating when I am working on multiple apps.
If I setup a group of speakers all linked to my Beam and for one reason or another I need to mute this, the group gets broken and I need to set it up again.
Thanks for you support.
Arrowmaker