Hi have had a ongoing problem where if my wife uses her iPhone to control our system I am locked out and am not able to use the system. If she is out this means the system is unable to be used. Particularly annoying at bed time when daughter likes her background music. Any suggestions why this is the case? If I have reset the entire system from a laptop I can use it......until she uses it then I'm locked out again. We are both using iPhones and the system is a combination of Sonos 1s and 3 as well as a boost and a play bar and sub.
I have included a pic of the message i get on my phone.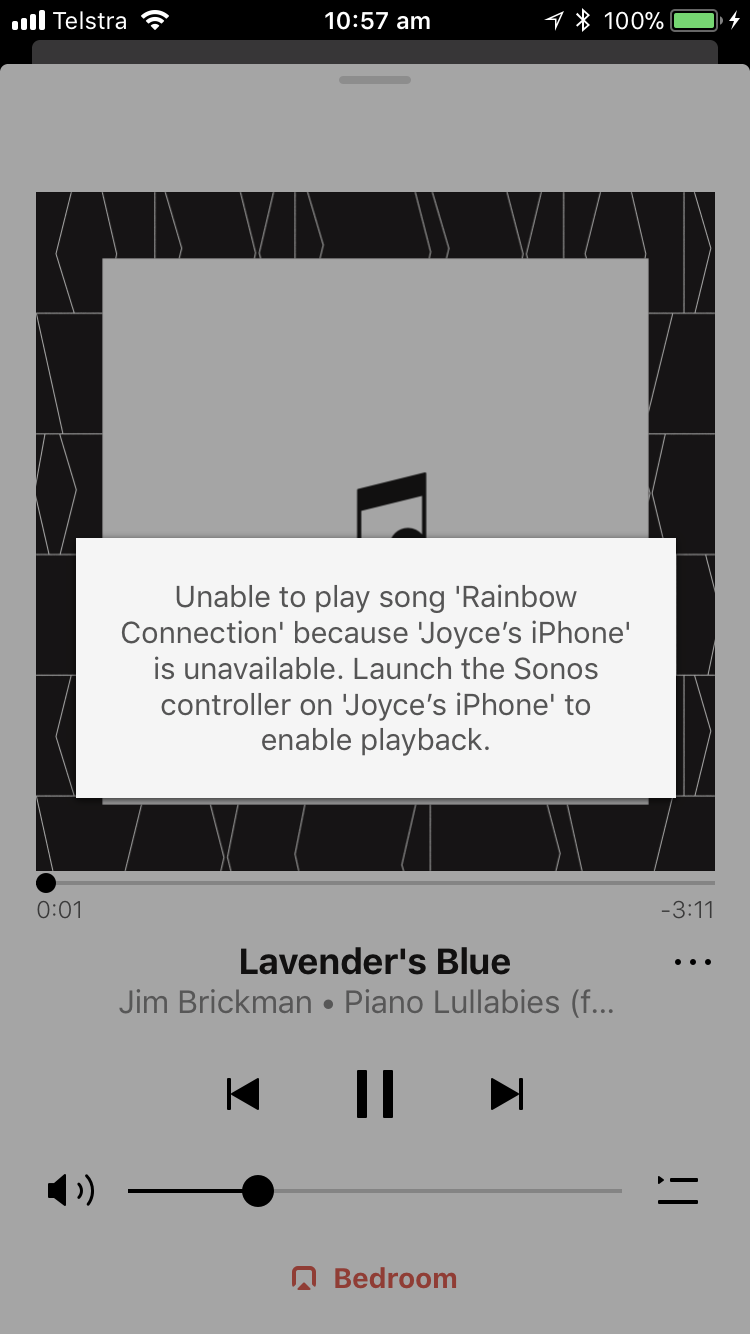 We are using Sonos App and happens regardless of music platform we are using.
Thanks