When you are setting up your system with surround, you have to chose the distance from your listning position to the souround speakers, (0 - 0.6m or 0.6 - 3m or >3m).
Normaly I sit in the middle of the surround speakers (1.35m + 1.35m) and every thing is great.
But when I sit in "The cozy corner og the sofa", the distances are 0.5m and 2.2 m.
It would be SO nice to have a "balance slider" to the sorround speakers like the one to the front speakers.
See my little example (in danish text
).
[/img]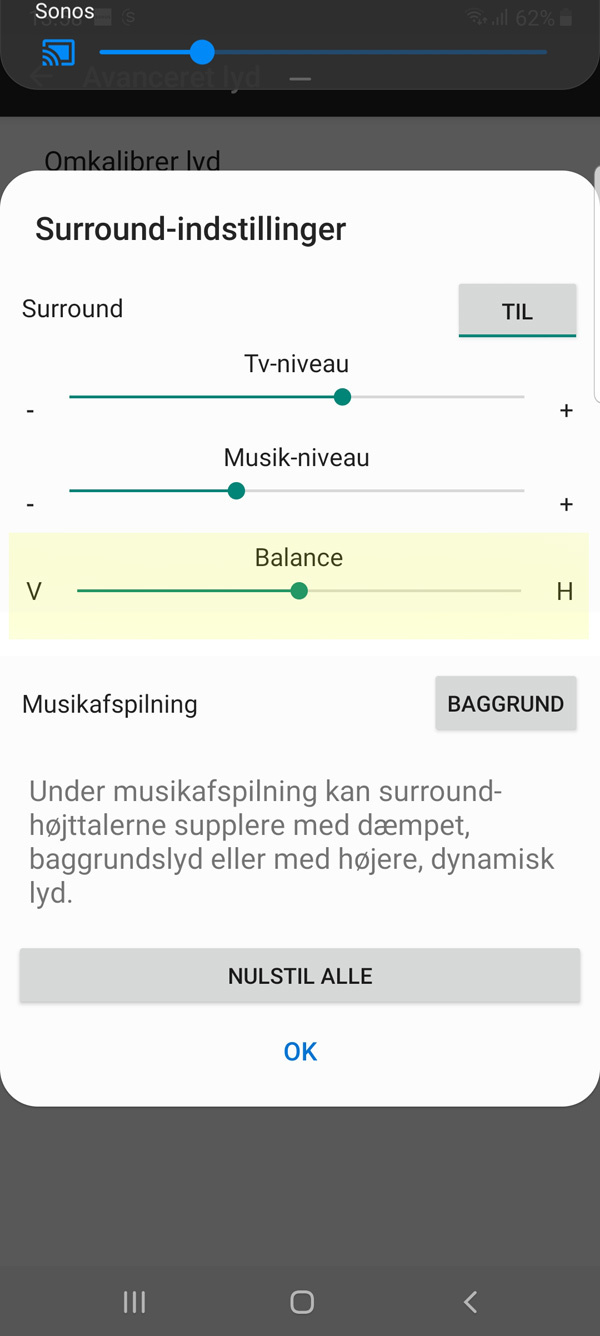 )