Trying to point the Android Spotify app at my Sonos speakers. The speakers show up but are grayed out. (See screenshot.)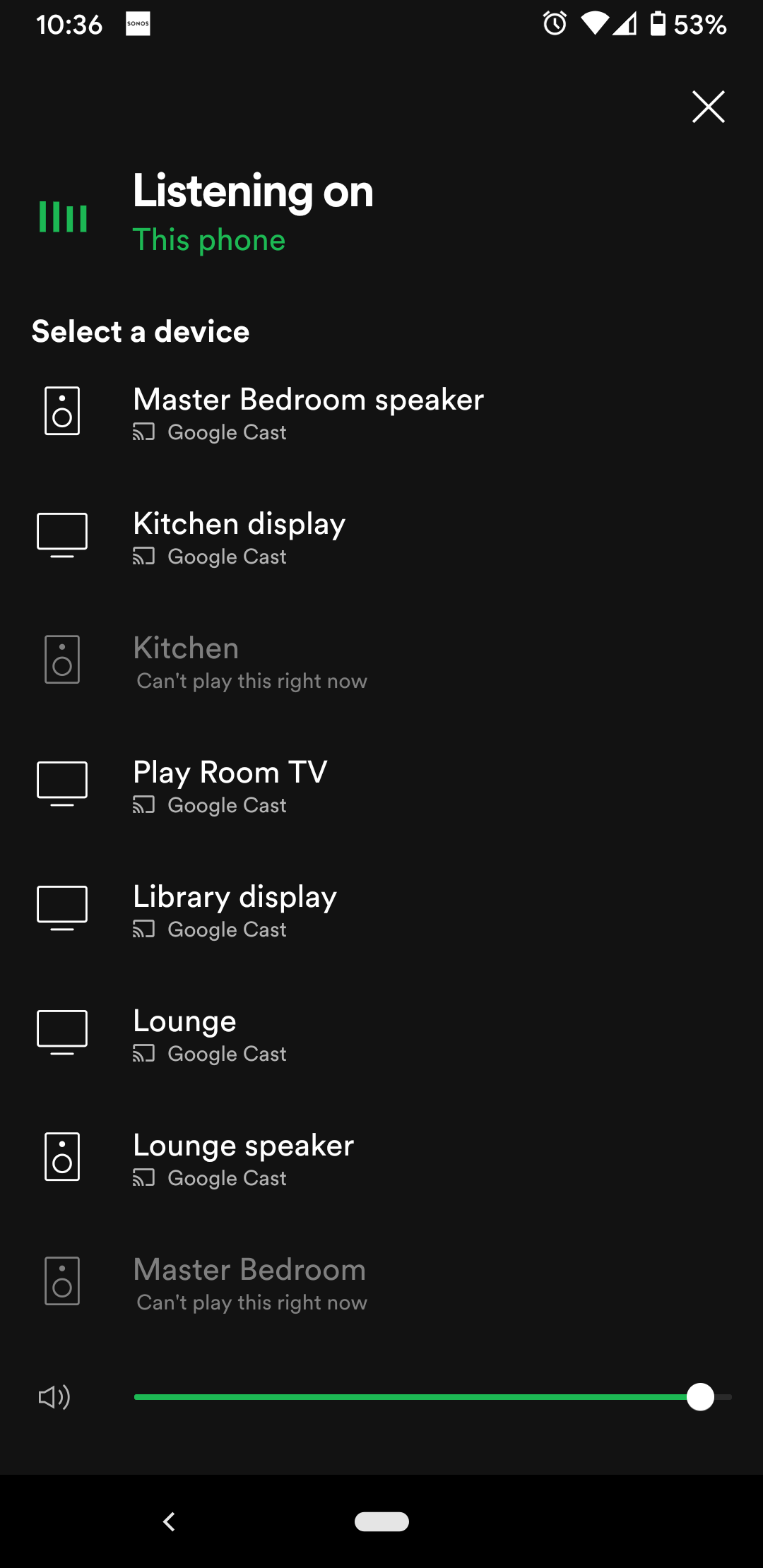 I was told some time ago that having a mesh WiFi system was the problem so I switched back to Sonosnet. Availability is still inconsistent.
Diagnostics are 487564716.
Thanks!