Hi all,
For too long, I've put up with terrible performance from my Sonos system (frequent drop outs, frequently have to restart the iOS app to get it to connect to the system).
I've resolved to connect each speaker via Ethernet in the belief the task would be relatively straightforward to implement - just a question of getting an Ethernet cable to each speaker.
I'm starting by trying to understand the Matrix.
Many items come up as 'undefined.' Is there a way for me to change that so the Matrix is more useful?
The bottom left cell is coloured red, which I believe means an active, but poor wireless connection. Yet it's hardwired via Ethernet. Am I incorrect to think it should be grey?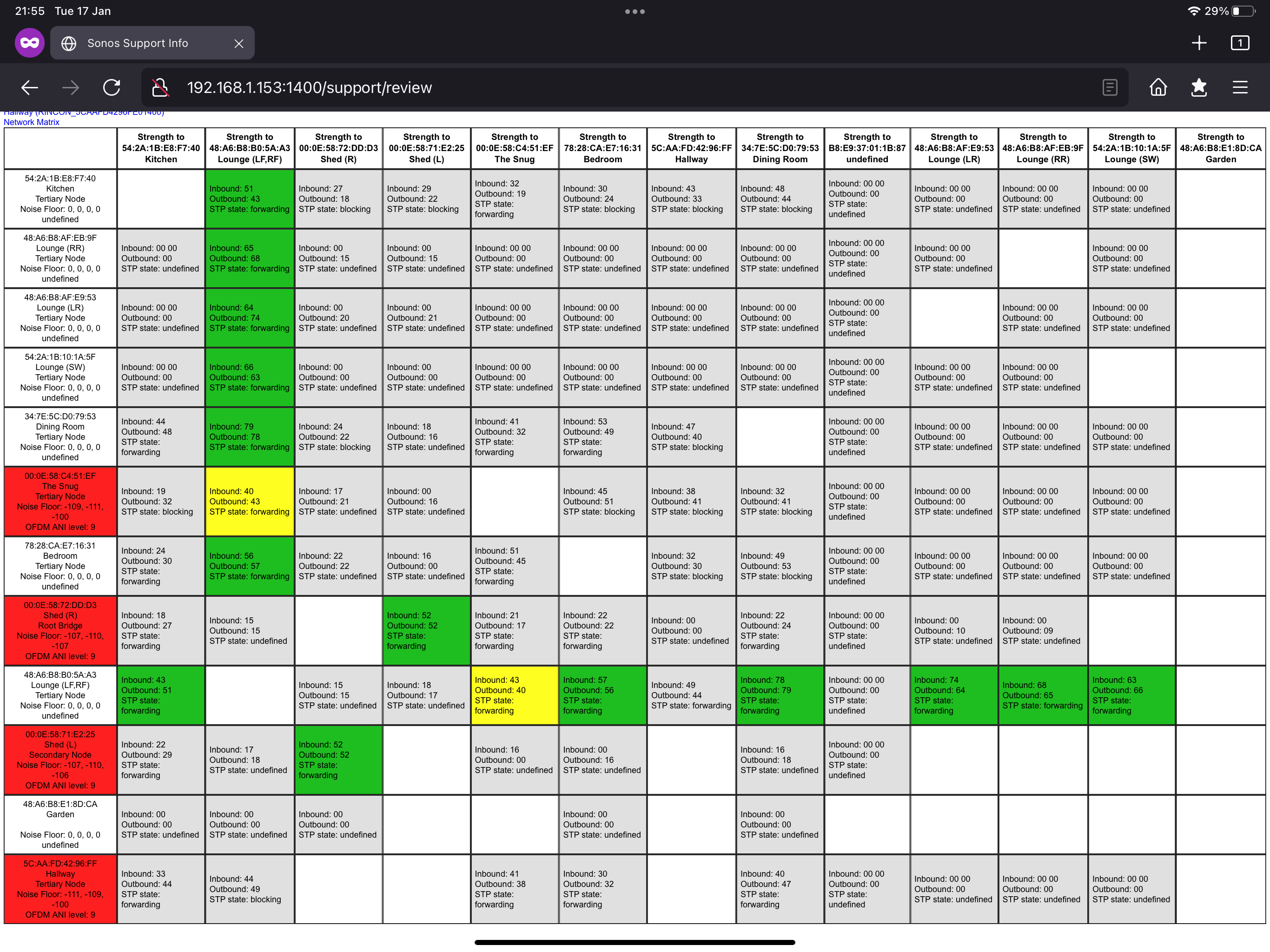 For background, I've got a Linksys Velop MX5300 router and a couple more of those as nodes. I've also got some switches plugged into the MX5300s in order to expand the available network ports.
Thanks very much for any insights you might have!
cheers, Andrew