Hi,
I have a very basic setup with a Project 2 Turntable, a Cambridge Audio Pre-amp, an older style Connect Amp and some third party Quad speakers. I simply want to use the AMP to power my turntable and play through the speakers but can't seem to get any sound despite having followed the official guide.
Can anyone suggest anything? I am using the 'Line in' mode on the app and I can see soundbars going up and down as if it's receiving the signal but no sound through my speakers at all. I've attached some photos of my setup.
The other Cambridge Amp in the photo is redundant.
Thanks in advance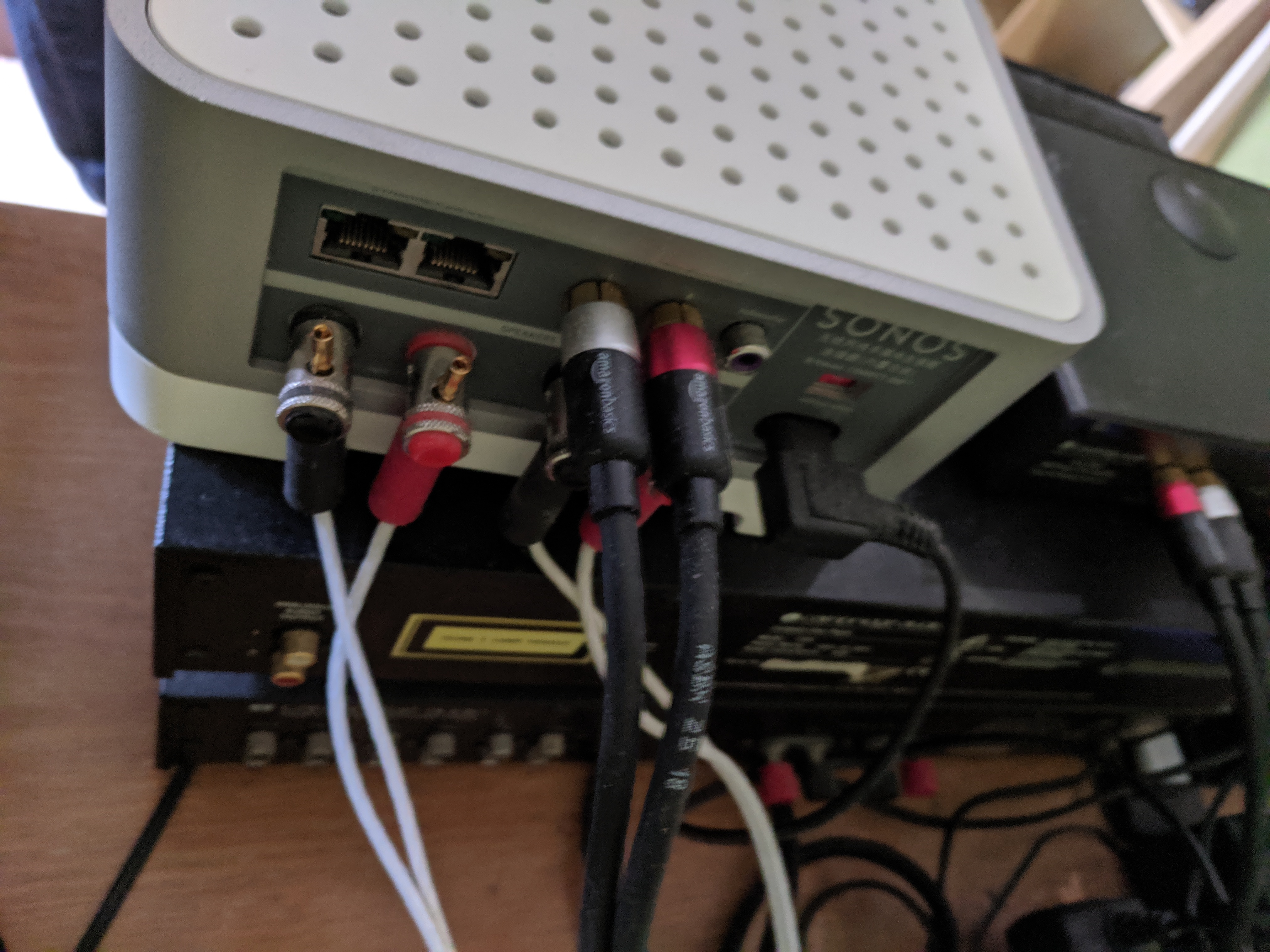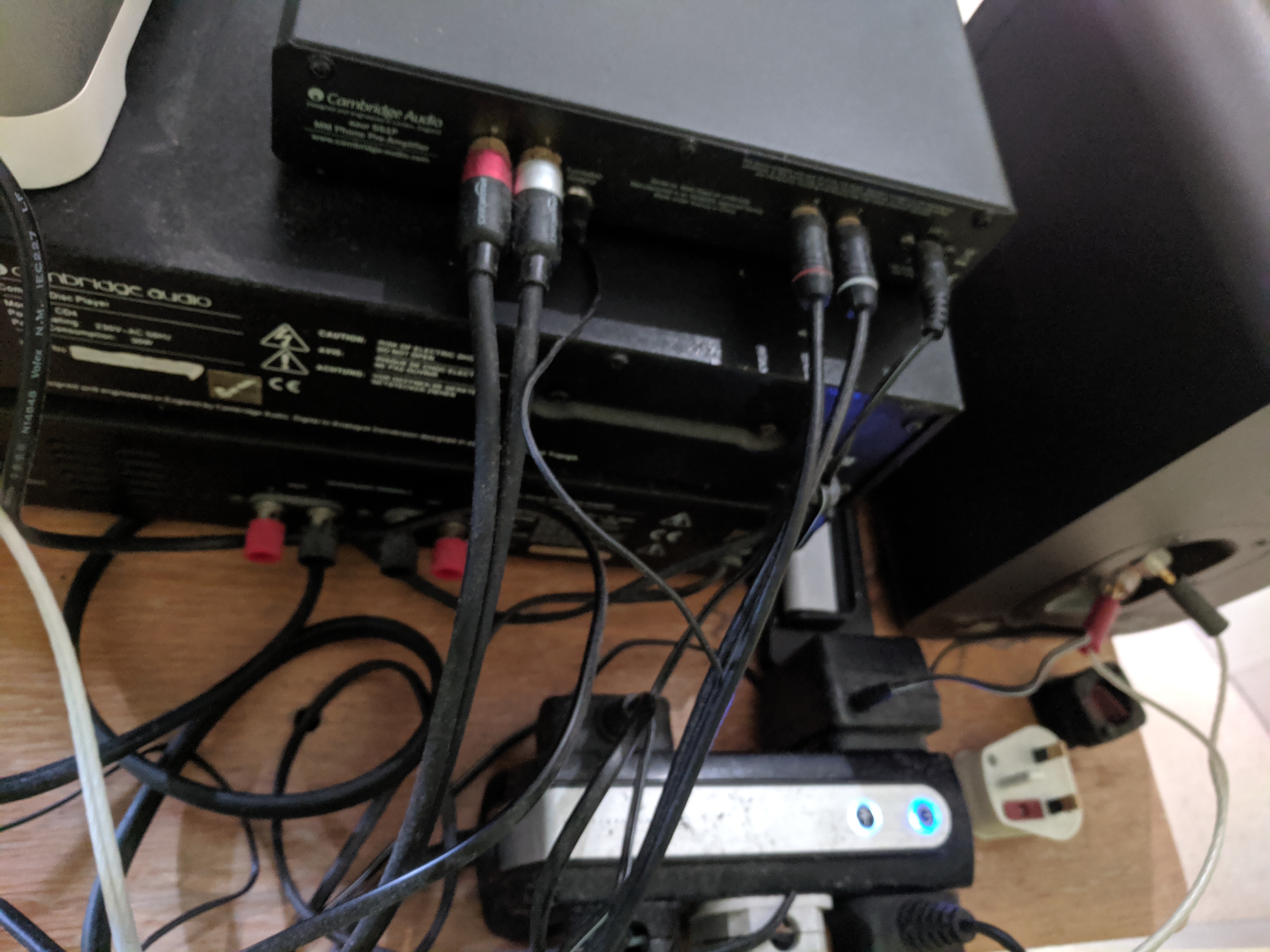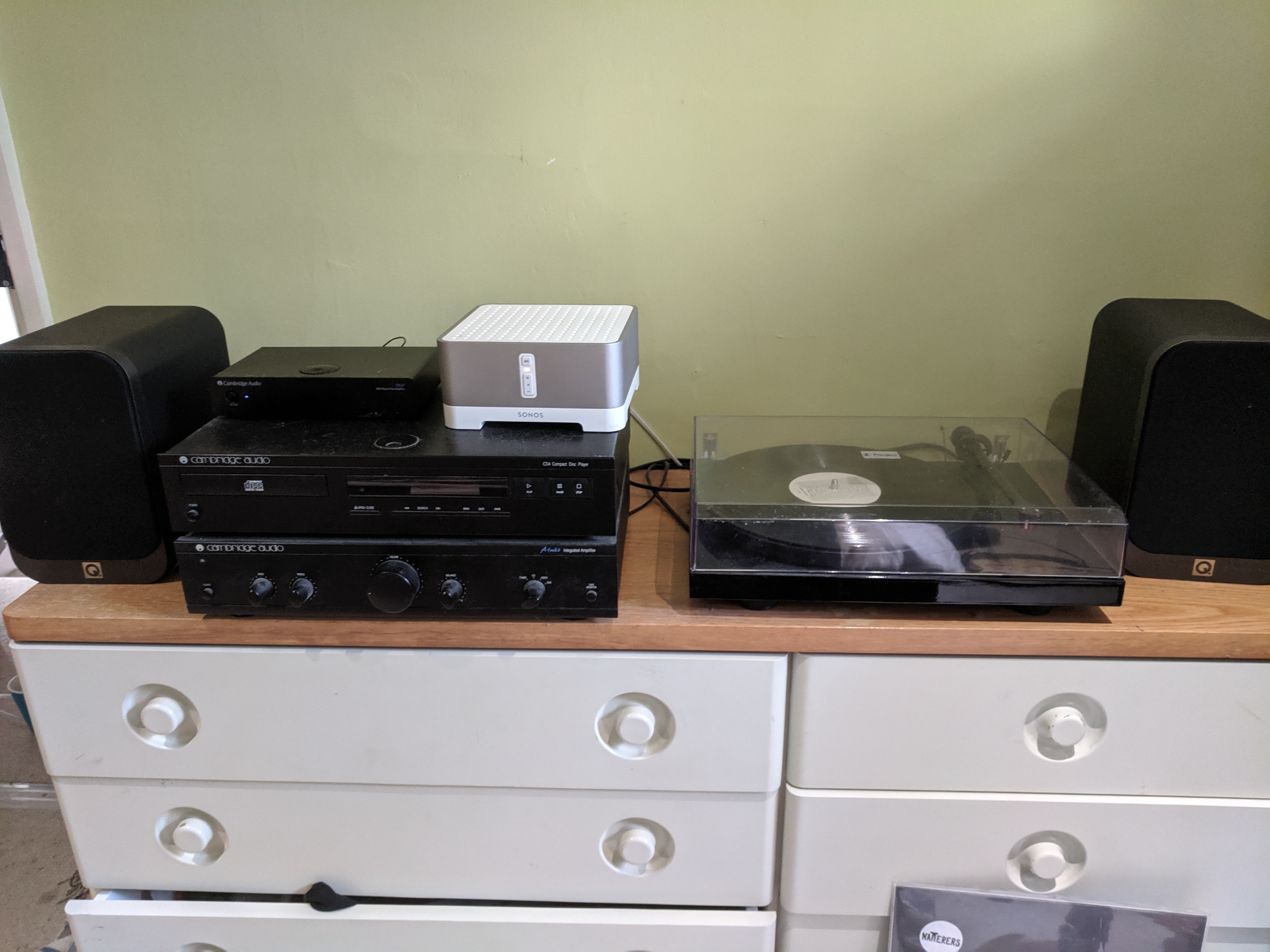 Best answer by Legnum Nick 19 May 2019, 10:59
I have just googled a better image of your pre-amp and I think it is possible you have the input and output connections on the pre-amp reversed. Google images shows the input as the connections closest to the ground wire.
View original