I am trying to drag a friend of mine into the SONOS world.  He has a  receiver (Harmon Kardon AVR 2011) that he really likes that has two sets of Sansui speakers he won't let go of plus his turntable and reel to reel tape deck connected to it.  I want to hook him with up a playbar, move speakers and a couple of 5's for the rest of his home. 
He wants to be able to play his turntable and reel to reel on his existing speakers and the SONOS wireless equipment simultaneously and he wants to use streaming services on SONOS and have it all play to his legacy speakers.   His receiver has pre out/main in jacks that are not in use.  Could he plug a PORT device into the pre out/main in jacks and all the capabilities he wants?   Attaching photo of the back of the receiver.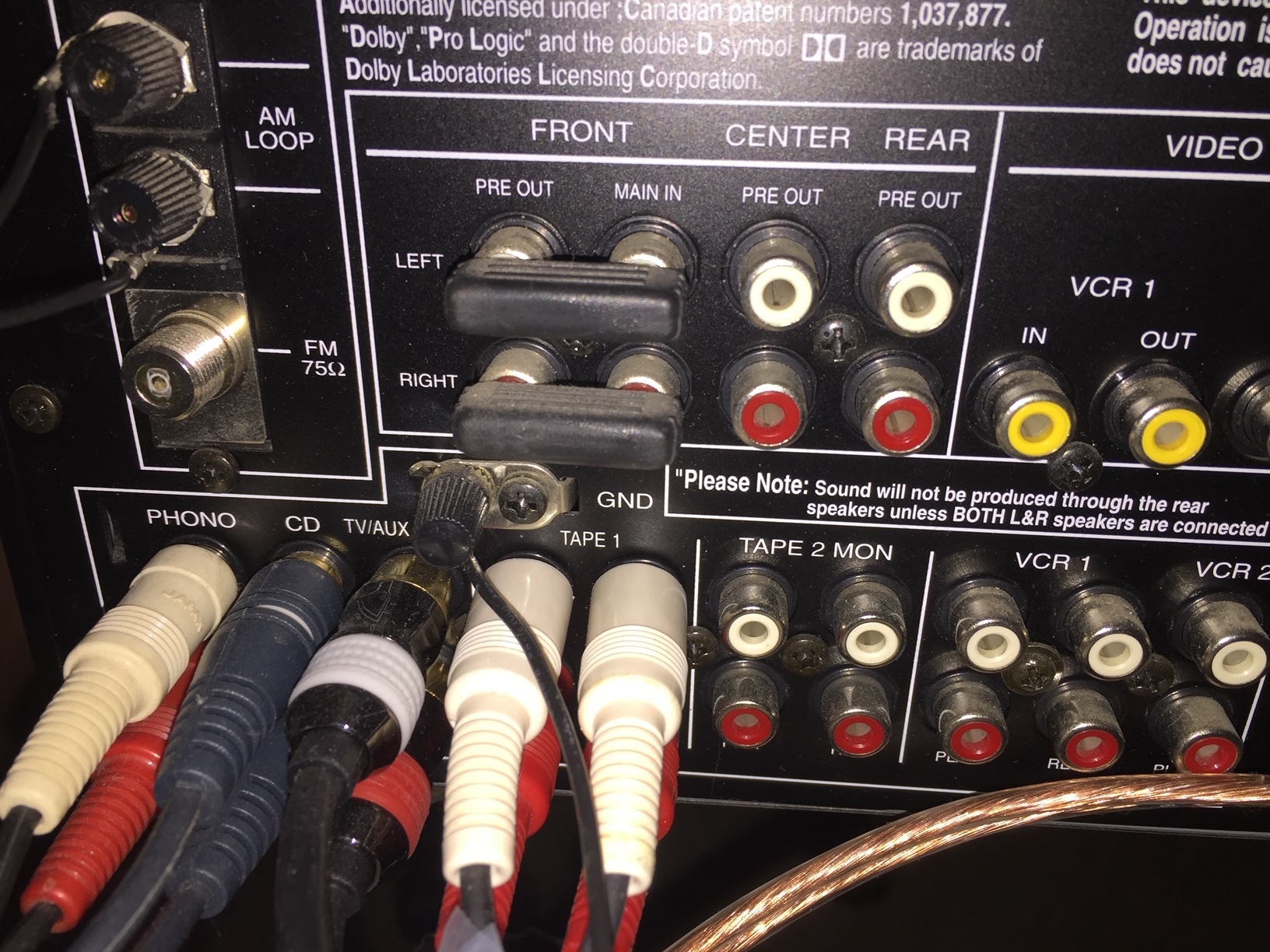 Best answer by AjTrek1 23 July 2020, 02:46
Hi @islandman98110 
Thanks for the Picture. Yours is a simple solution. The Sonos Port can be connected via the Tape 2 Mon terminals. Sonos Port RCA-out to Tape 2 Mon-in and Tape 2 Mon-out to Sonos Port RCA-in.
Any source connected to the HK can have it's audio routed to other Sonos speakers via the Port and streaming sources played through Sonos can be heard over the Sansui speakers.
Setting a up Sonos Arc or Beam (Playbar and Playbase are discontinued but may still be found) would be your friends choice as would the Five and Move's. The Move's have certain caveats that make them slightly different from other Sonos speakers as they are portables. Therefore, please know how you intend to use the Moves versus Sonos One or One SL.
If you have more questions please don't hesitate to ask. Cheers!
View original