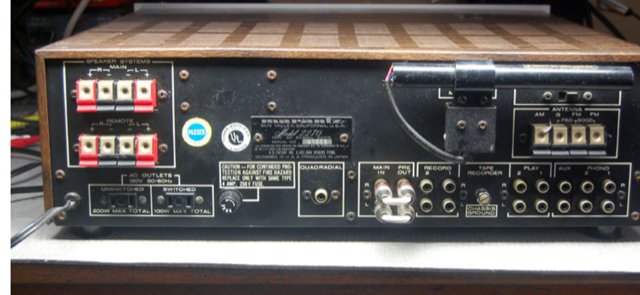 Hi!
I just bought a Sonos Port, to diffuse my old vinyls all around my house, on my sonos speakers. Usualy I use my turntable (thorens td60) on my amp (marantz 2270) with wired speakers.  My question : Do I absolutely need a preamp for connecting my turntable to the port , or I can pass thru my actual amp ? If so, how do I get out from my amp to the port ? I'm leaving a picture of behind my amp so you guys can help me .
thanks !!
Best answer by Airgetlam 9 December 2020, 18:11
If you're connecting the turntable to the phono port on the Marantz, no, you don't need an external pre-amp. The Marantz already has one built in, and why they have an input labeled phono, which leads to that preamp before it goes to the rest of the circuitry in that device. If you instead connect the turntable to the Port, yes, you would need an external preamp.
If you do connect the turntable to the Marantz, the Port wold then just connect to one of those tape loops, either 1 or 2. 
And thank you for the picture!
View original