Hi,
I currently have an amp (HTD) that includes a sonos connect with 4 outdoor (PAtio zone) speakers hooked up.
I want to add a second sonos connect to the same amp so i can add 2 outdoor speakers (driveway zone) and control independently via the sonos connect and app.
Is that possible?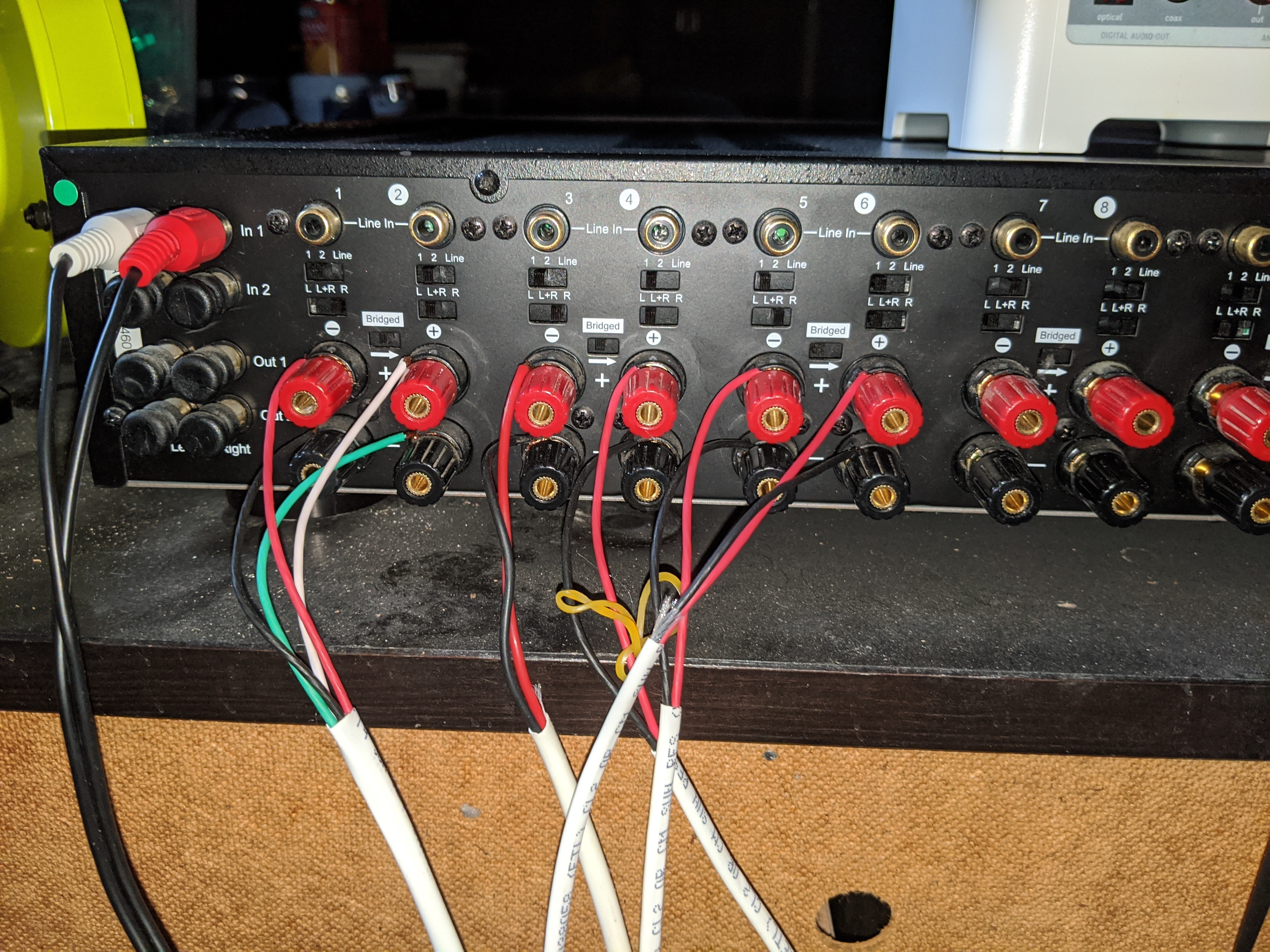 Best answer by buzz 24 May 2020, 15:03
First remove power from the amplifier, then connect the new CONNECT's Line-Out to the L-R of (7)-(8), attach the speaker wires, DONE! Be sure to adjust the front panel level controls for these channels.
View original