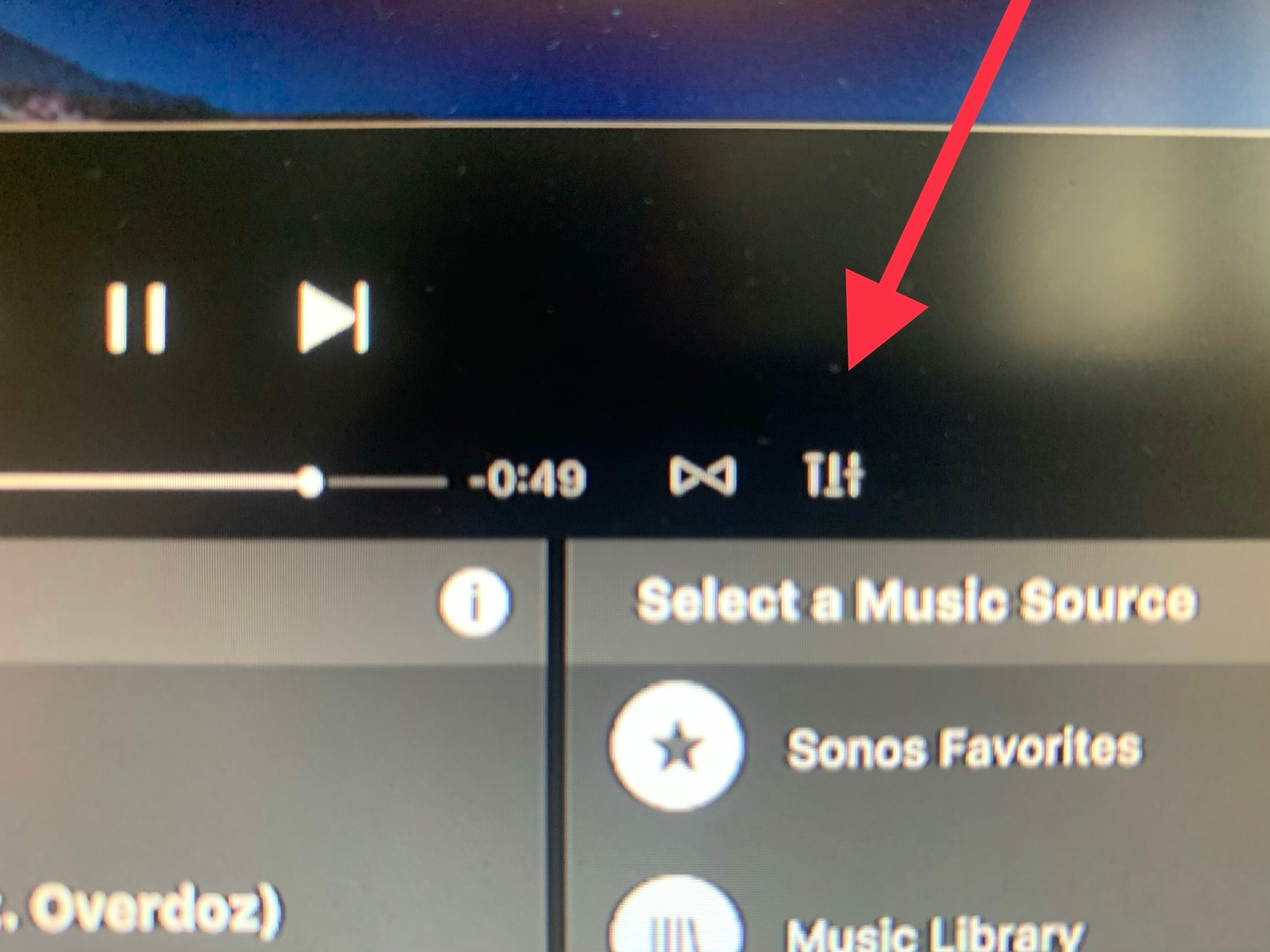 I noticed the desktop app has a very handy and easily accessible EQ button by the music controls. 
Now there may be a reason why this doesn't show in the iOS such as others in your household making changes which I would understand. Perhaps being able to enable this with a password would help in that case. 
Having to go back into the settings to change an EQ can be a bit tedious especially if you have to do it on different rooms for different reasons regularly.