The Top Blocked Domains on my LAN through my pi-hole with over 500% Hits more than next culprit.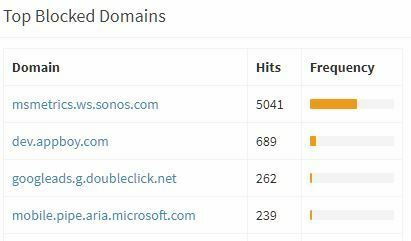 Is this the information they use to decide which features should be removed from the Desktop Apps??
After some further research it was found that the App on my Android device was by FAR the largest culprit. Looks like the Desktop Apps and all the speakers are chatty as well.
I have DISABLED metrics in the controller. My Sonos system is operating fine on 8.4. No effects with msmetrics.ws.sonos.com Pi-holed.
I'd be interested to wireshark it but I'm sure it is all encrypted.