The Sonos desktop controller for Mac and PC is getting a long-requested visual update soon. As a preview you can see the new style below, it's a bit closer to the look and feel of the Sonos app for iOS and Android. We'll release this new version at the same time as a software update sometime in the next few weeks. We're also making a few updates to what you can and can't do in the desktop controller which you can read about below.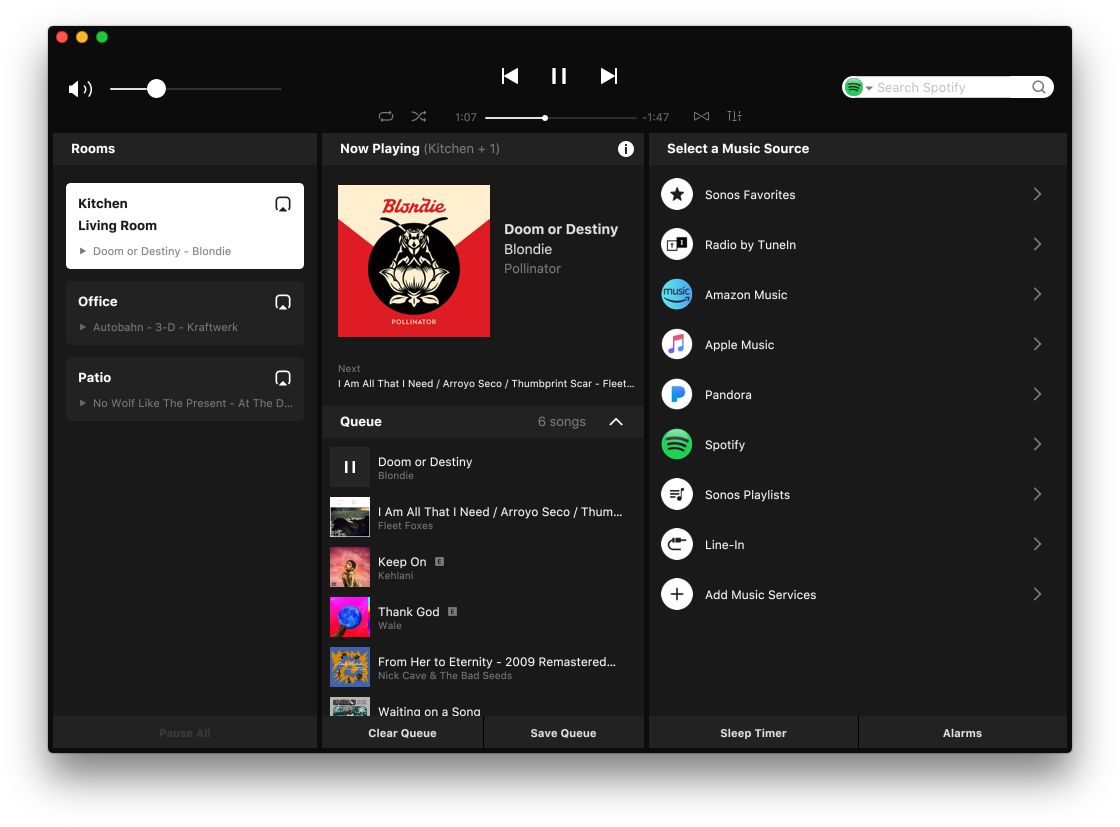 When it was first introduced in 2005, the desktop controller was a fully-featured Sonos controller that could be used for free alongside our dedicated hardware controller. Now that our free apps on smartphones and tablets make up the vast majority of how people interact with Sonos, the desktop controller doesn't fill that same role anymore.
Our research shows that most Sonos owners reach for their mobile devices when it comes time to set up or control their systems, and so we've decided to focus on building interfaces where our owners go to look for them, which means our app for iOS or Android. 
We plan to continue supporting the desktop controller for the foreseeable future as a convenient way to control day-to-day functions while you're actively using a computer. There are also some functions that can only be done via the desktop controller, so it will continue to be able to set up a music share for local libraries and to manually add radio stations.
Along with the visual updates shown above, the next version will remove several under-utilized menus from the desktop controller, most of which pertain to changing settings. Here's the full list of exactly what will be removed from the desktop controller:
Setting up or transferring a system
Adding a player to existing system
The ability to bond/unbond players (surrounds, stereo pairs, or adding a Sub).
Registering players
TV setup for Beam, Playbase, and Playbar
Enabling parental controls
Network settings and management
Line-in settings
Renaming a Room
Opting in or out of a beta program
Resetting your Sonos account password (you can still do so on a computer via sonos.com)
Removing these under-used settings will allow us to focus on improving the mobile experience on the Sonos app, while also retaining the desktop controller as a way to control playback, grouping, and other basic controls when you're at your computer. 
We're also exploring new and exciting ways to control Sonos, including our more recent
smart home integrations
, along with our open API and the Sonos Sound Platform. Now more than ever, developers and smart home integrators can build for Sonos as the sound platform for the home.