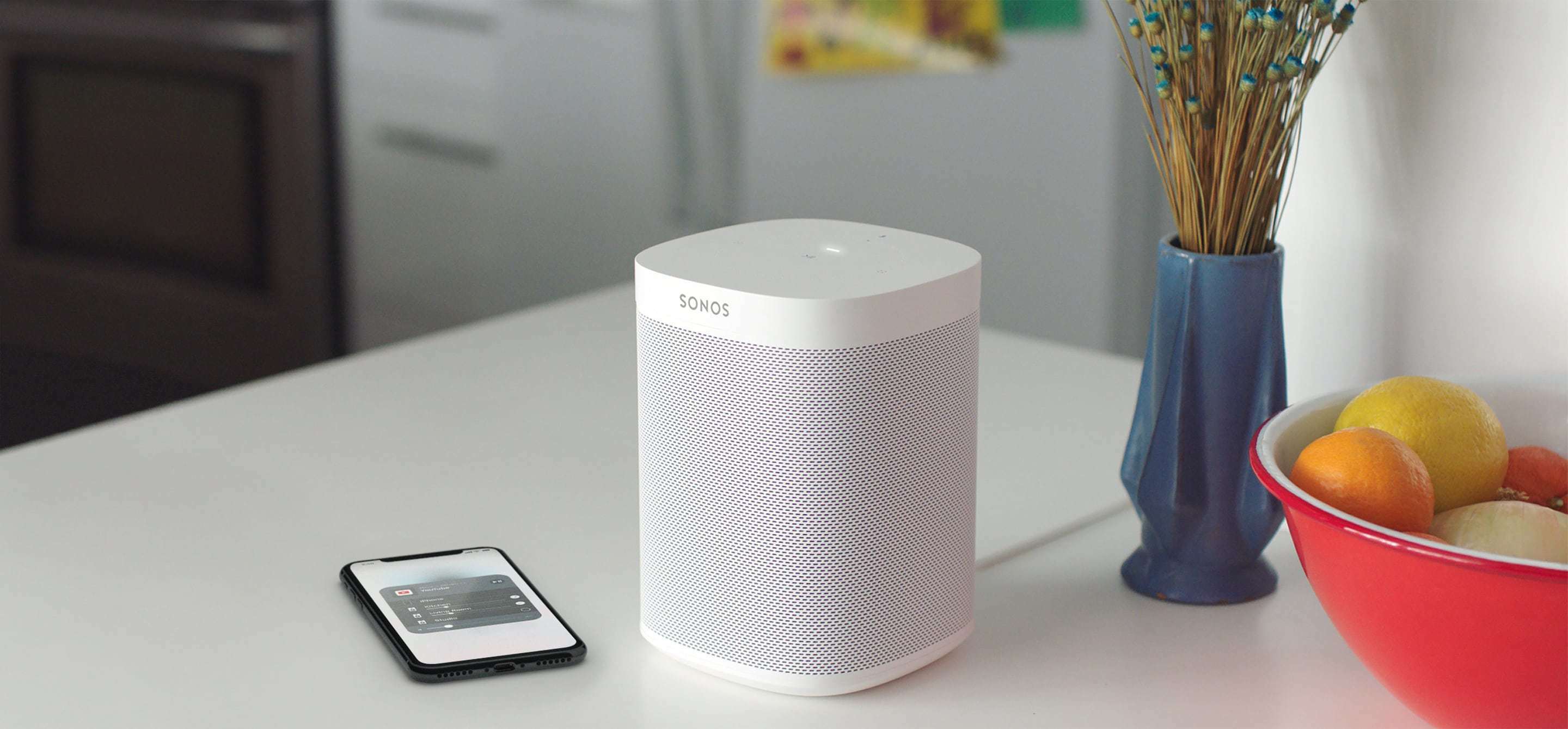 With Sonos 9.0, we're adding support to the Sonos software for the all-new
Sonos Beam
, the smart soundbar for your living room. See our
announcement here
for more details on Beam. You can order Beam and find more details on
Sonos.com
.
To add Beam to your system, you'll need to update to Sonos version 9.0.
AirPlay 2 Now Available on Sonos
Available with 9.0 on Sonos One, Sonos Beam, Playbase, and Play:5 (2nd generation), you can now send AirPlay 2 audio to Sonos. The AirPlay 2 audio comes from your device, like an iPhone and plays directly to the Sonos Player you select. You can also group any combination of Sonos players with an AirPlay-enabled Sonos speaker to use AirPlay 2 anywhere in your home. Use Siri + AirPlay 2 from your iPhone or iPad after adding your Sonos speakers in the Apple Home App.
Find out more about AirPlay 2 and Sonos
here
.
Additional Changes
This release also adds support for the iPad 6 to run Trueplay Tuning on Sonos players. Learn more about Trueplay on Sonos
here
, including steps to tune your Sonos speakers.
As of Sonos 9.0, systems are required to be linked to a Sonos account. Creating a Sonos account with your email lets you add more speakers, get new features, and safely and securely integrate with your streaming apps. Learn more about Sonos accounts
here
.
This software update also adds additional bug fixes and reliability improvements.
System requirements, alerts & warnings
Minimum OS requirements
Android 4.4 or later
iOS 9 or later
macOS 10.10 or later
Windows 7 or later
Alert: Changes to Lock Screen Controls for iOS
It will no longer be possible to control your Sonos system from the lock screen of your iPhone or iPad, including the use of the hard volume buttons from the lock screen if you have any AirPlay-capable non-Sonos devices in your household with AirPlay enabled. It is still possible to use hard volume buttons from within the Sonos App.
Learn more
here
.
Alert: Android 4.3 is Partially Supported
Due to the age and technical limitations of Android 4.3, that OS version can no longer support all Sonos features. Android 4.3 devices can still browse, search and play music using the latest Sonos app. Less common tasks like adding new speakers, modifying your music services or setting up a new Sonos system require Android 4.4 or higher. See our
Sonos system requirements
for full details.