Coming April 4th to home theaters - PLAYBASE. Standing at just 2.3 inches high, the PLAYBASE is packed with ten independently amplified, custom designed drivers – six midrange, three tweeters, and one woofer. With a seamless design in either black or white, the PLAYBASE will fit right in at any home while filling it with great sound.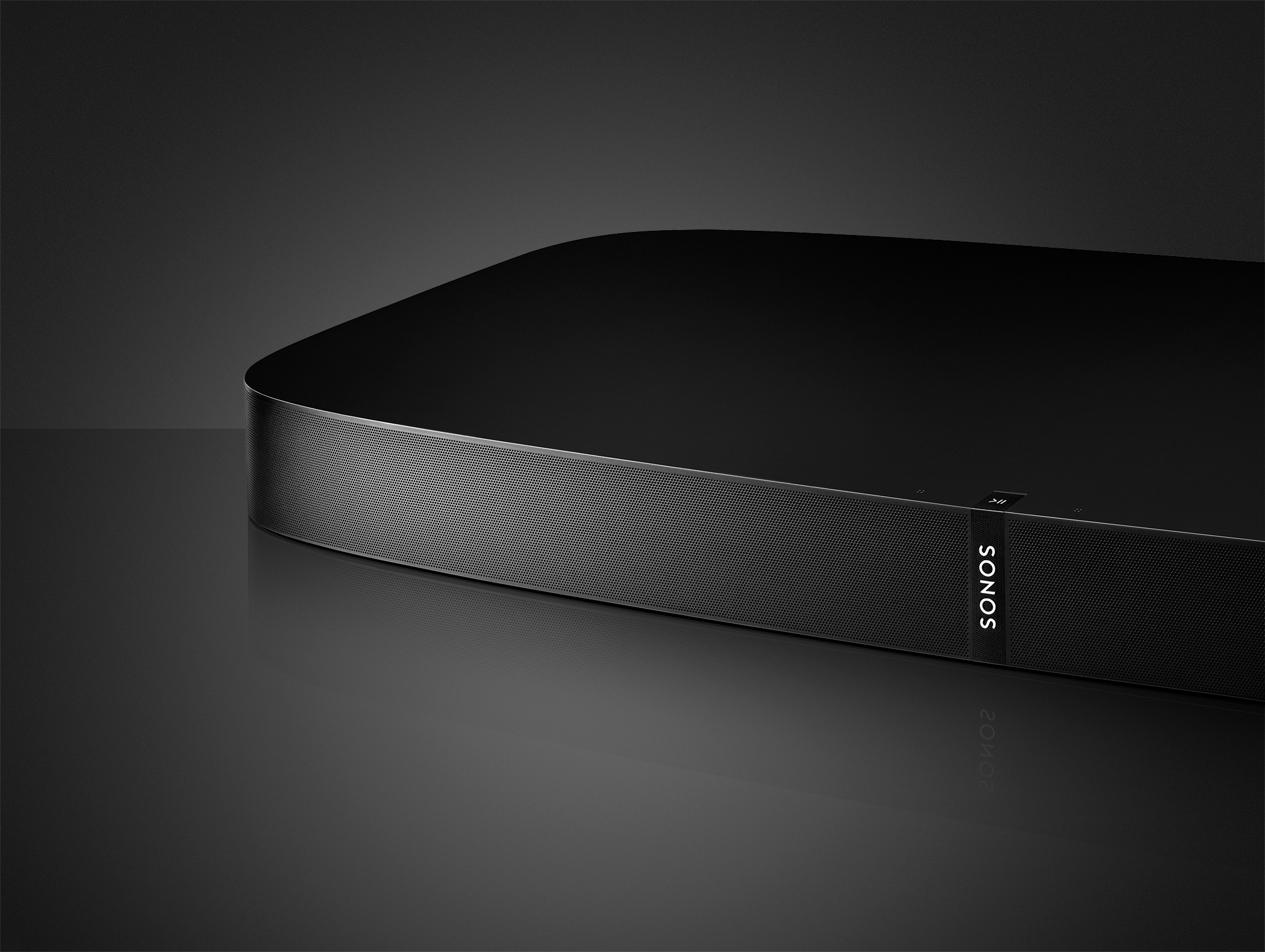 PLAYBASE is a simple, elegant solution for TVs that aren't wall mounted. We balanced the demands of acoustics, wireless, and software to deliver a home theater speaker that sits sleekly under your TV or even in your media cabinet.
The PLAYBASE will work as the center of a Sonos home theater system too. Immerse yourself in the full home theater experience by connecting a Sonos SUB and a pair of Sonos PLAY:1s, PLAY:3s, or PLAY:5 gen2s as surround rears.
PLAYBASE is packed with everything you know to expect from a Sonos speaker: all our music services, seamless playback, room grouping, and great sound.
Much like the PLAYBAR, setup only takes a power cable and an optical connection to your TV. You can also use your own IR remote control for the volume, and enjoy the same Speech Enhancement and Night Sound settings as the PLAYBAR.
To find out more about Sonos home theater solutions take a look at our
megathread here
.
Don't forget to use Trueplay on a Sonos iOS controller to tune the PLAYBASE for the best sound possible, no matter where you sit, or how you set it up. More details on Trueplay Tuning for home theater is
here
.
Find out more about the PLAYBASE
here
. Don't forget to check out our blog
here
.