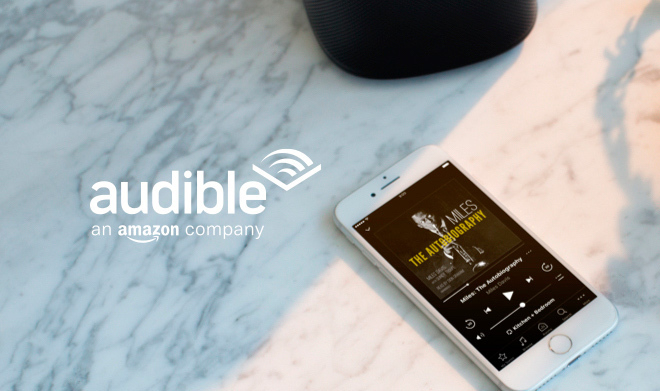 Starting today, Audible is now available on Sonos! You can now play from Audible on Sonos using the Sonos app or directly to Sonos players using the Audible app. Later this year, you'll also be able to use Alexa to control what's playing from Audible on Sonos.
Audible hosts the world's largest selection of audiobooks, and now you can listen to any of those, out loud, in any room of your home on Sonos.  
Catch up on a biography while you cook dinner in the kitchen or queue up a favorite in the living room with the family. We already have a few favorites we're planning to listen to this week,
check them out here.
To get started, just add Audible as a service to Sonos in the Sonos App by going More > Add a Service or play directly from the Audible App to Sonos. Once added, pick your favorite book and easily navigate chapters, or jump forward and backward by 30 seconds to skip parts or hear something again.
For more details on setting up Audible, please see our page
here
.
Audible will remember where you last were listening using your Audible app and you can pick right back up again on Sonos when you get home.
Audible is available on Sonos in the United States, United Kingdom, Ireland, Germany, Austria, Switzerland, France, Belgium, Australia, New Zealand, Netherlands, and Canada.
Still want to read more? Check out our
home page here
.