Available with
Sonos version 8.0
, you can control your entire Sonos system with Amazon Alexa enabled devices. It's as easy as saying,
"Alexa, play music in the kitchen,"
and music will play on your Sonos speaker in the kitchen.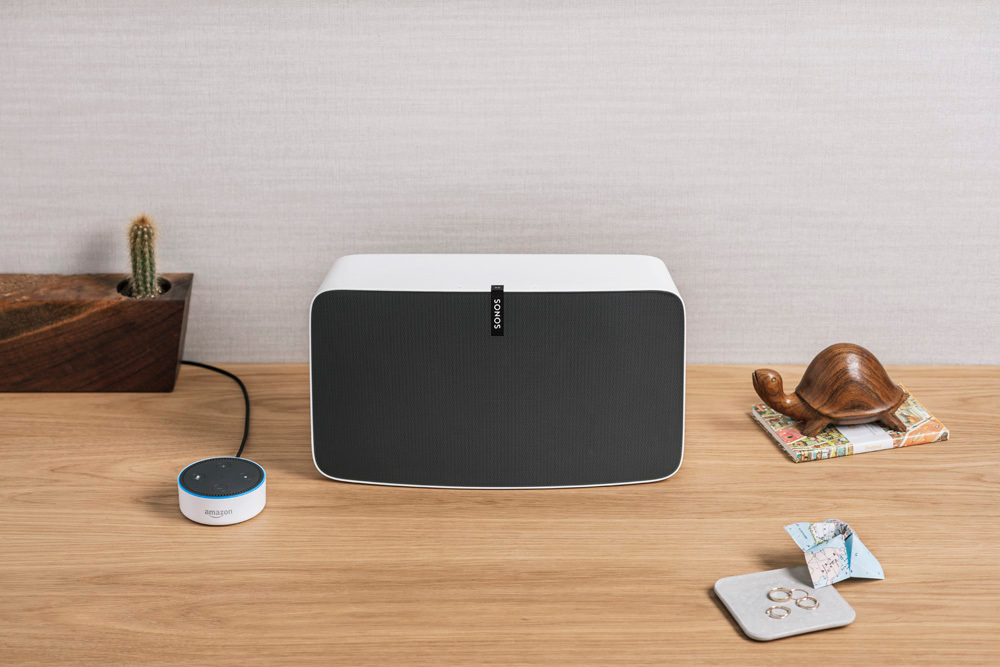 A beta Sonos skill for Alexa is available to use today. For step by step instructions, take a look
here
.
In short, update to Sonos 8.0. Then, search for and add the Alexa Skill for Sonos in the Alexa app. Sign in through Alexa to your system and authenticate with Sonos and Amazon. Finally, discover devices on Alexa and you'll be ready to go.
Check out our step by step video here:
Don't have an Alexa device yet?
Coming October 24th, Sonos One will be available with Amazon Alexa built in. Read more about the new smart speaker for music lovers
here
.
Read more here about Alexa and Sonos in our blog,
Alexa, meet Sonos
.
What can Alexa do on Sonos?
You can use Alexa to start playing from Amazon Music, Amazon Music Unlimited, Pandora, iHeartRadio, SiriusXM, TuneIn Radio, and as of November 22nd, Spotify is working with Alexa on Sonos.
Also, any Alexa device on your account can use basic controls, such as play, pause, volume, and skip, on your Sonos players. This works for all services and music on Sonos, started through the Sonos app.
We have a list of the commands that your Alexa is listening for to control Sonos here,
check them out
and share your favorites.
Alexa will use your default music app, but you can change which one that is in the Alexa app. You can tell Alexa to play using a different music service on Sonos just by asking. There are steps
here
to set or change your default music service in Alexa.
If you have any trouble, please feel free to
take a look here
to start, or ask any question in the
Amazon Alexa and Sonos
forum.