Just bought this new sonos one 2hrs ago and it's taken this long to before I did the newbie thing and ask on a forum.
cant connect to Alexa, completed every step, when it comes to sign in to Amazon, NOTHING, the little grey circle spins and then says there was a problem adding Alexa!!
What am I doing that's wrong!!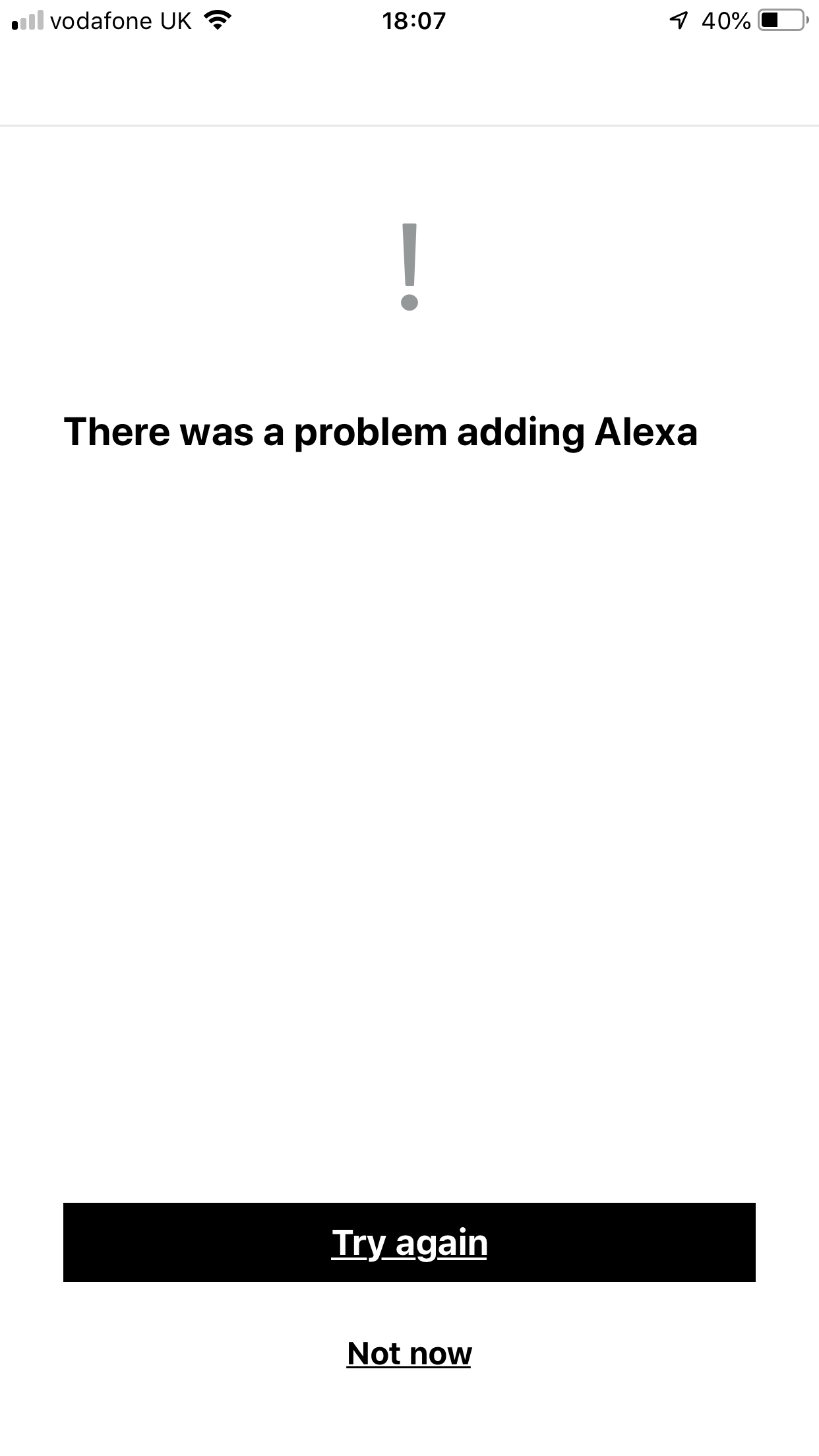 Best answer by daz802002 12 August 2019, 19:34
Yeah sorted now took ages to work it out thanks to someone on here pointing me in the right direction.
View original